Understanding Storms In Bradenton
6/21/2021 (Permalink)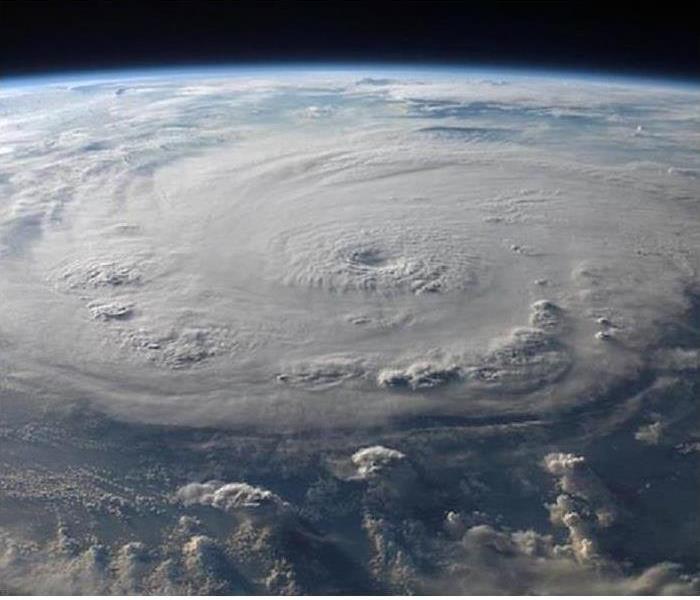 Call SERVPRO of West Bradenton/Anna Maria Island (941) 792-7715, for help from the leading experts in storm damage restoration.

Coastal towns like West Bradenton and Anna Maria Island are more familiar than most with tropical storms and their damaging effects. Did you know that there are 10 different common storm types? Each with unique causes and unique damage.
SERVPRO of West Bradenton/Anna Maria Island knows how important the safety of a house is, especially when a storm hits. This blog is meant to provide basic information about different types of storms - and hurricanes in particular - and their damaging effects.
The 10 most common storms are:
Hurricanes
Tornadoes
Flooding
Snow storm
Hail storm
Thunderstorm
Lightning storm
Tropical storms
Ice storms
Derecho storms
On the Florida Gulf Coast, it's safe to say that we won't be expecting ice or snow storms any time soon. Derecho storms are unlikely too. These monster storms are so vast that they are actually composed of multiple storms that cross 240 miles and can reach speeds of over 58 miles per hour. They are as rare as they are big.
The Gulf Coast is more likely to experience a hurricane or tropical storm, even a tornado. Hurricanes can be strong enough that their effects can be felt far inland as strongly as they are felt on the coast. (Hurricane Sandy impacted 24 states)
Because life on the coast comes with obvious risks thanks to the likelihood of a hurricane, it's very to be familiar with how hurricanes cause damage.
These are the common causes of storm damage from hurricanes:
One: Storm Surge

Storm surge affects the coast most directly. This weather event happens because wind pushes more and more excess water toward the shore with nowhere for it to go. Eventually, all that water piles up far higher than the predicted tide level. Then it shoves onto the shore and even inland. Storm surge is powerful enough to damage buildings, roads, and other structures.
Two: Floods

Hurricanes cause floods in two main ways: rainfall and storm surge. Both have the ability to cause floods to happen across a wide geographical area. Rainfall from hurricanes can spread farther than 100 miles from where the hurricane landed. A tropical storm does not even have to be classified as a hurricane to cause destructive and widespread rain and floods.
Three: Wind

Hurricane wind can reach speeds anywhere between 74-155 miles per hour. This wind is powerful, fast and destructive. Hurricane winds can knock down power lines and trees, carry debris far and wide, and even cause a domino effect of damage. Roofs can be lifted from homes.
Storm damage can spread wide, especially on the coast. There are several precautions that you can take to prevent storm damage, such as adding weather resistant features to your home. Every home, office, and vehicle should include an emergency preparedness kit.
Cleaning up in the aftermath of a storm can be overwhelming and dangerous. Call SERVPRO of West Bradenton/Anna Maria Island (941) 792-7715, for help from the leading experts in storm damage restoration.