Understanding Water Damage In Your Bradenton Home
2/20/2020 (Permalink)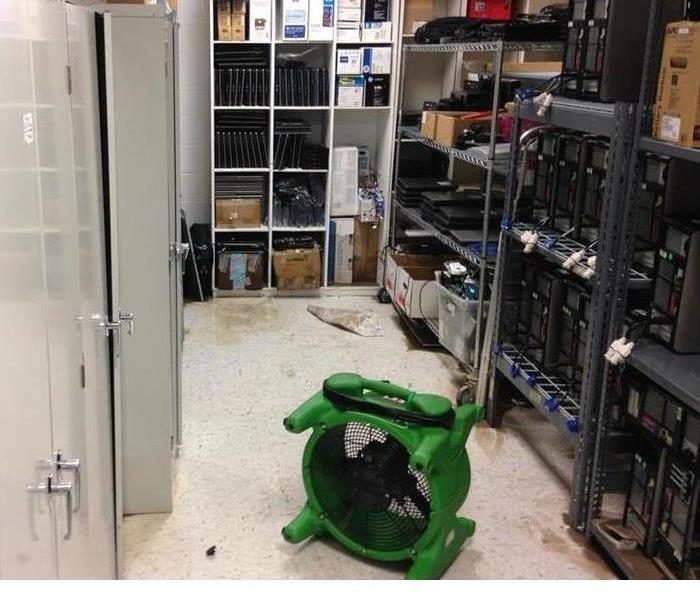 Technicians from SERVPRO of West Bradenton / Anna Maria are trained extensively in water damage restoration (941) 792-7715
SERVPRO restoration technicians are trained to deal with all types of water leaks. Leaks are one of the most expensive types of damage that can happen to a home, but also one of the least detected. In some cases it can take months or even years for leaks to cause visual damage, but by that point, it's too late to take preventative measures. Leaks can weaken structures, waste water, dissolve building materials, creates dangerous compounds, and foster mold growth. These are some of the most common leaks we encounter on a typical residential call, and how they start: Pipe Leaks Pipe leaks, in cabinets, behind walls, or anywhere else, are one of the most common sources of water damage. Pipes are often deliberately placed out of view of occupants, so when one develops a leak, it can be a while before anyone notices. These hidden pipe leaks often occur close to normally dry wood and fabric, and once these are consistently soaked by leaking water, they can lose structural integrity or even develop patches of mold growth. In extreme cases, residents sometimes only learn of these leaks when part of their ceiling crashes down into the living room. Sink, Shower, and Tub Leaks These leaks are often much more damaging and much more noticeable than a pipe leak because they are usually caused by a resident in some way and the leak is immediate. As such, they have less potential for long-term water damage, but can be a big problem, and cause a bigger mess. Water Tanks and Heaters When water heaters or tanks leak, the damage can go on for hours until it is discovered, causing severe damage to surrounding objects and materials. It is important to know the age of your water heater and consult with a professional plumber when you should replace your water tank heater. Water tank heaters have a manufacturer's useful life and if your water tank has not been serviced or ignored for many years, the consequences can be very damaging.
Technicians from SERVPRO of West Bradenton / Anna Maria are trained extensively in water damage restoration of all kinds, and we feel confident we can handle any water damage you have.
If your Bradenton property has been damaged by water caused by flooding or water leaks, we have the experience, expertise, and equipment to restore your property properly. Our staff is highly trained in property damage restoration. From initial and ongoing training at SERVPRO's Corporate Training Facility to regular IICRC industry certifications, rest assured our staff is equipped with the knowledge to restore your property. Call us 24/7 at (941) 792-7715 for emergency services or a quote.